Pure Filtered Email
Filter your email from Junk, Bulk and Viruses.
Filter your email quickly and easily by directing your MX recourds through our filter. A smart send relay is also provided for you, enabling you to monitor incoming and outbound emails.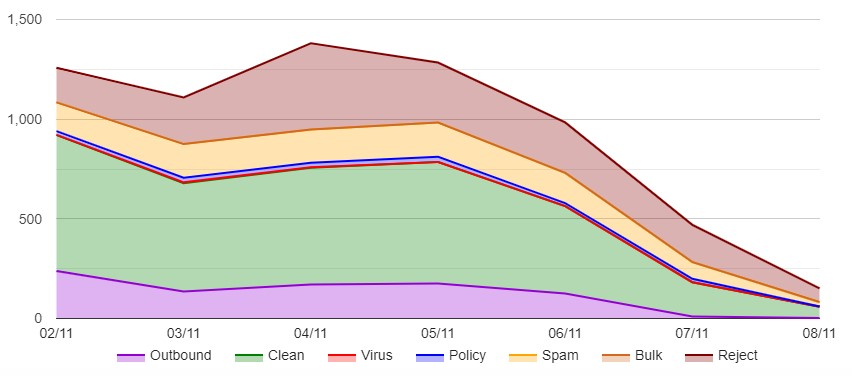 Create your own policies
Using your control panel in any time zone create your own incoming and outbound policies, add disclaimers, replies and much more.
Integration
Integration with all worldwide email systems on premises or cloud.
Create users by SMTP auto discovery, CSV upload, Active Directory Integration or Manually.
Reporting
Multiple reports for Admin, users or both scheduled by you. Allow users to release quarantined emails and mark them as safe, or leave it to your admin to decide. Create footers to allow users to block emails they'd rather not receive.
Free Trial
Try it for one month for free, let us create an account for you to take a look without altering your MX records, then if you'd like to test, change your MX records, you can change back at any time but we're sure you'll like the results. Contact us to setup your free no obligation trial.